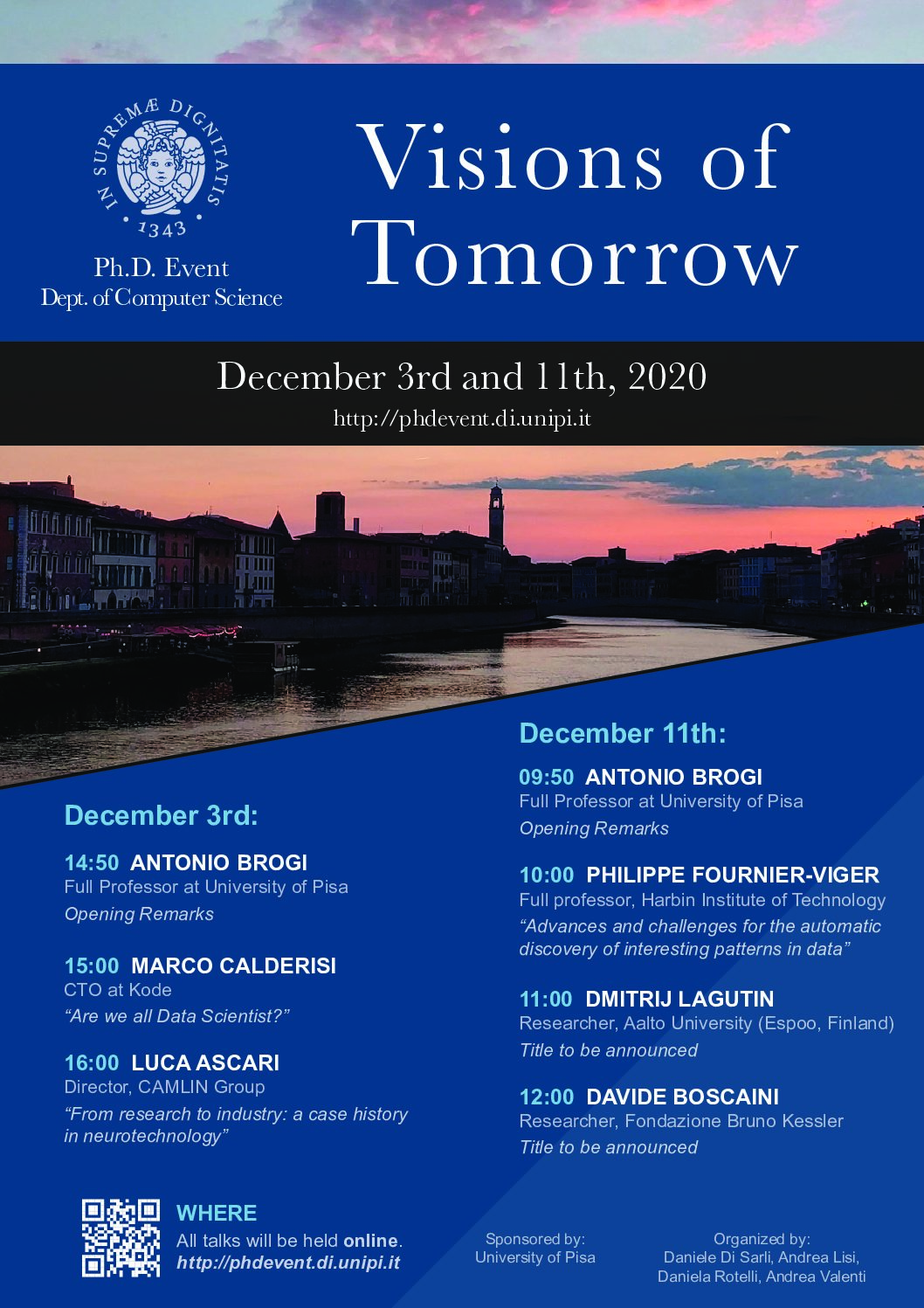 On Thursday 03/11/2020 there will be the first day of the event Visions of Tomorrow. It consists in a series of talks, given by either industry or academic experts, about the future directions of their respective fields of expertise.
Despite the event is mainly intended for PhD students and last-year Master's students, it is open to everyone!
I will have the pleasure to be the session chair of the first two talks: Dr. Marco Calderisi and Dr. Luca Ascari. Looking forward to it!
If you want to know more about the event, you can check out the official website here.